TOSTANA Coffee Table
OS500367-4B
This collection is 
modern yet extremely comfortable. 
The contrast between silver rattan and tempered glass 
is the collision and combination of tradition and modernity. 
This also makes the collection suitable for all contemporary families, 
as well as for a variety of scenes, 
including restaurants, lounges, and bars.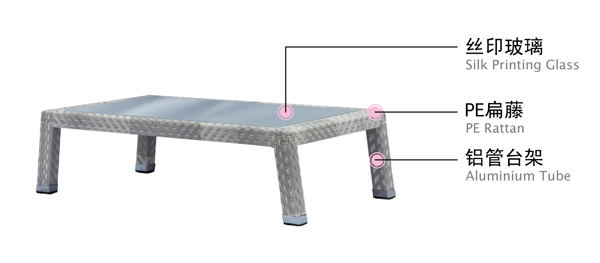 Silver and white rattan interweave with each other, 
just as the relationship between people 
is always mutual
We support each other, integrate with each other
You and me together forever and never apart.

AVAILABLE COLOR / MATERIAL