CAMBRIDGE Lounge Chair
OS209860S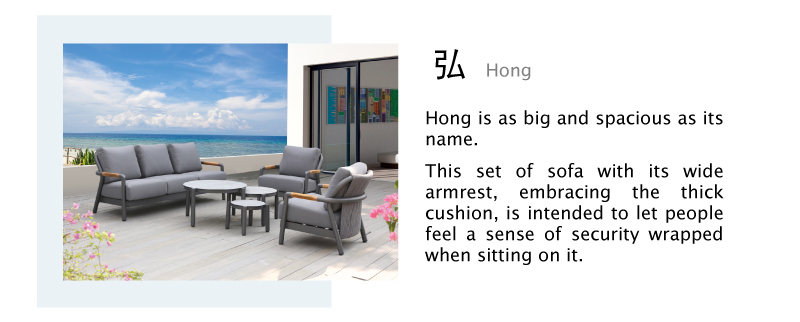 The armrest of the Cambridge sofa is inlaid with teak, 
and the left and right armrests 
are connected behind the chair to form an open-loop shape.
The back of the chair is tightly wrapped with a rope, 
and if you put on a cushion, 
it would look more inclusive and grand.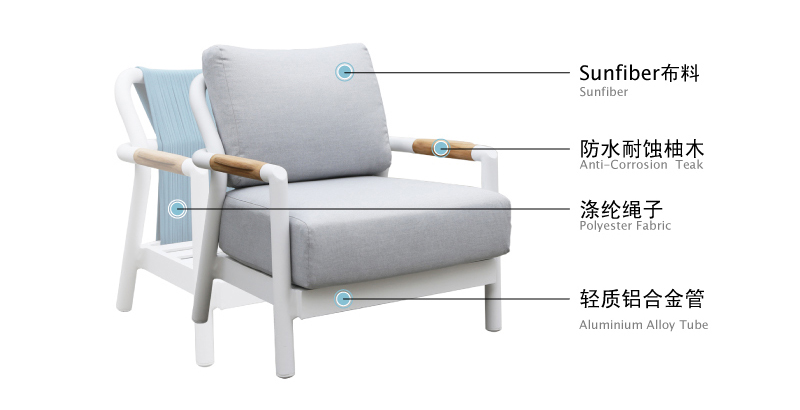 The armrest has experienced two generations of shape evolution, 
from the original teak block and aluminum tube smooth inlay, 
to now the round-tube-armrest is ground into a plane, 
and then widened it, 
which increases the contact area 
between the arm and the armrest. 
If people place their hands on it, 
they will not feel hurt and comfortable.

AVAILABLE COLOR / MATERIAL