ORANGER BLOSSOM Armchair
OS209705-1D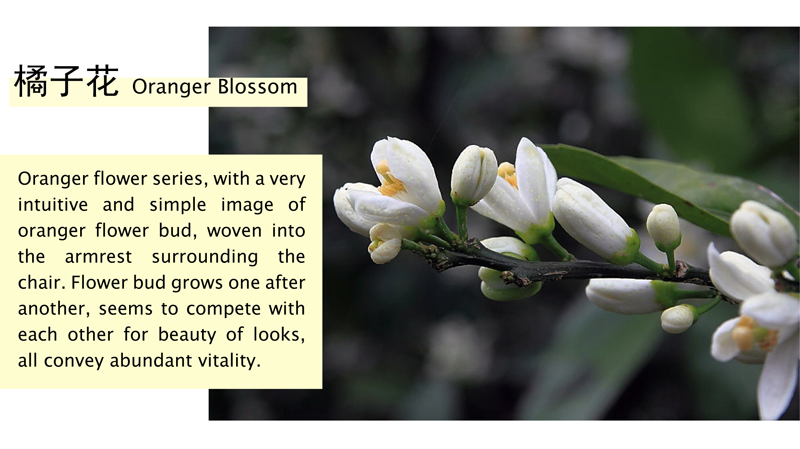 One by one, the flower buds surround the seat, 
making the aluminum tube frame no longer cold and detached. 
Bathed in sunshine, the olefin rope around will collect heat, 
and then transfer to people, 
let them warm body and mind!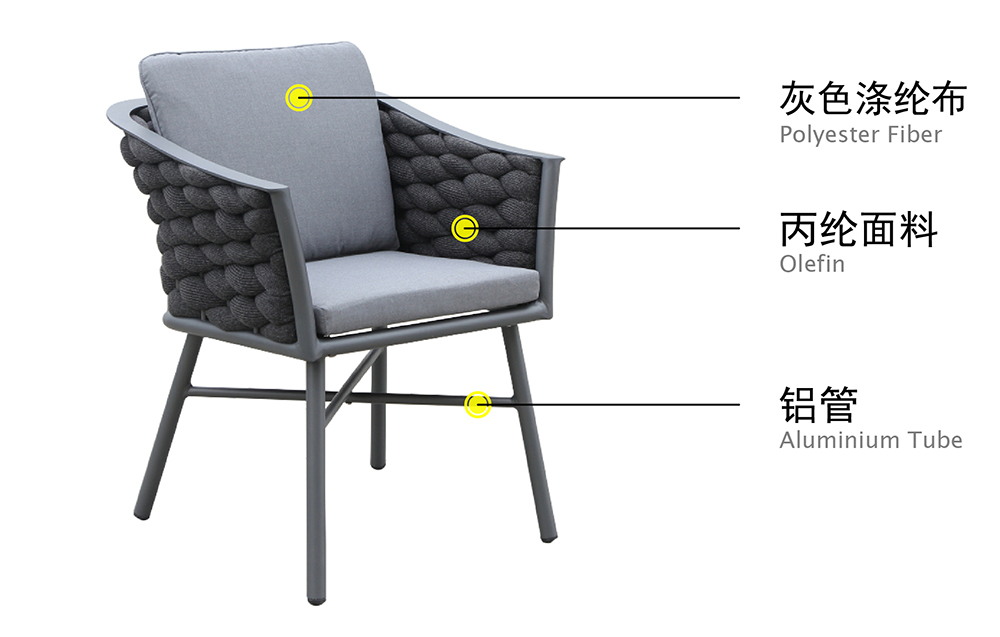 Enjoying the meal,
Not just the delicate plates and dishes.
What's more, 
We need a highly-inclusive dining chair
Let people feel well-being, and taste delicious.

AVAILABLE COLOR / MATERIAL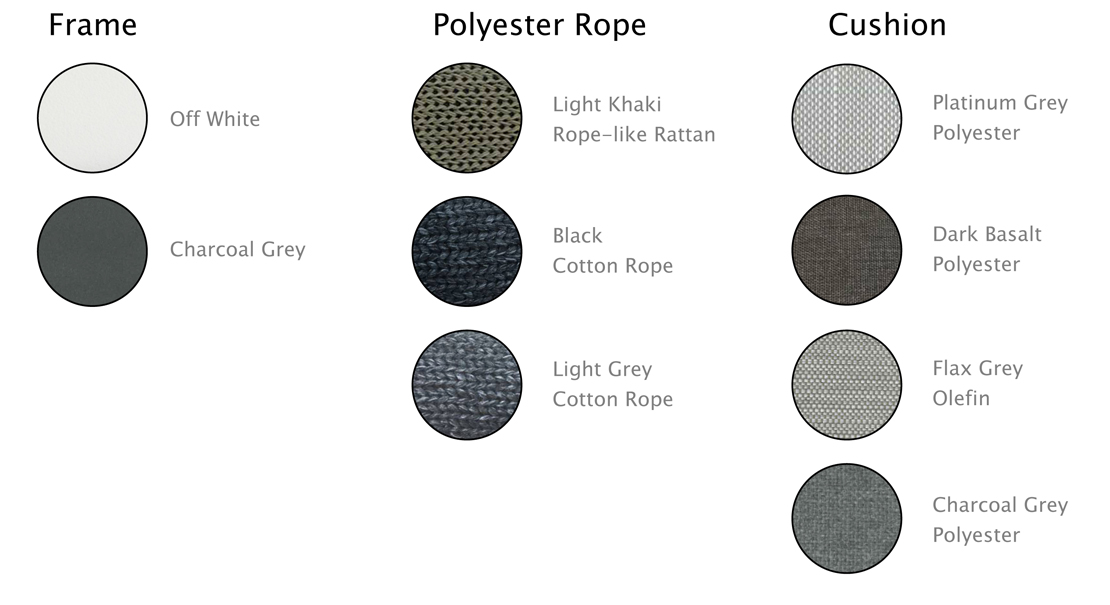 CHECK OUT MORE PHOTOS